Everything You May Want to Know About Our Vibration Generator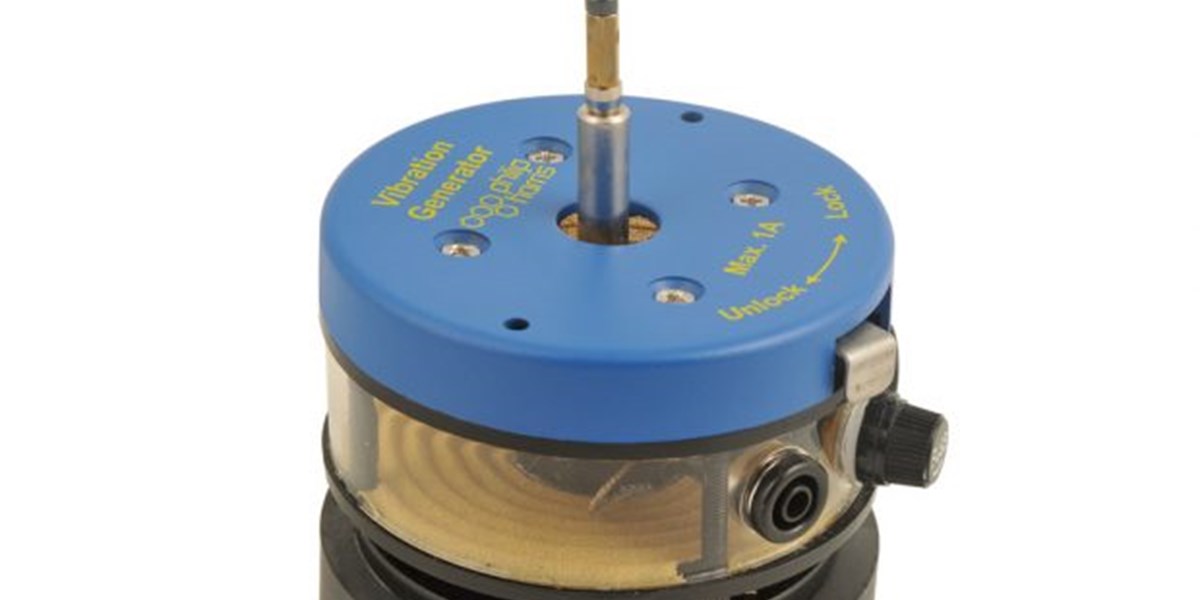 Vibrations Generators may seem like simple little devices, however, they can be used to explore a variety of phenomena from waves to the effect of temperature change on gases. The frequency response of our current model encompasses the whole of the audio spectrum and beyond, allowing a wide range of wavelengths to be observed.
Our Vibration Generator requires a Power Signal Generator (B8G85793) to drive it (the output of the Bench Signal Generator is not suitable). As the PSG is such a versatile device, it is not always clear how to set it up with a Vibration Generator. If you are struggling, we're here to help! Please follow the below tips and you'll be ready to go in no time.
Connect it to the Power Signal Generator via two 4mm leads, with one inserted into the yellow low impedance socket (on the left) and one into the black socket immediately to its right. Set the signal generator to sine wave output at about 3-5Hz and turn up the amplitude. You should see that the vibrating shaft rises and falls at the set frequency. If you see nothing, check that the fuse holder is tightened properly and also check that the fuse is conducting. Replacement fuse is a 1A quick blow 20mm glass fuse, which is readily available.
The frequency, amplitude and waveform can be chosen and altered as desired depending upon the vibration you wish to generate. The vibration generator performs best over the frequency range of 3Hz – 10kHz, which can be adjusted as desired by altering the frequency range dial on the Power Signal Generator.
Please note: If you have purchased a new Vibration Generator, the vibrating shaft is not attached during transport so please take care to look for it in the polystyrene lid when unpacking.
If you have any questions regarding the Vibration Generator, Accessories Kit or Power Signal Generator, please contact our Technical Support Team via techsupport@philipharris.co.uk.