1865 – Lewis Carroll publishes Alice's Adventures in Wonderland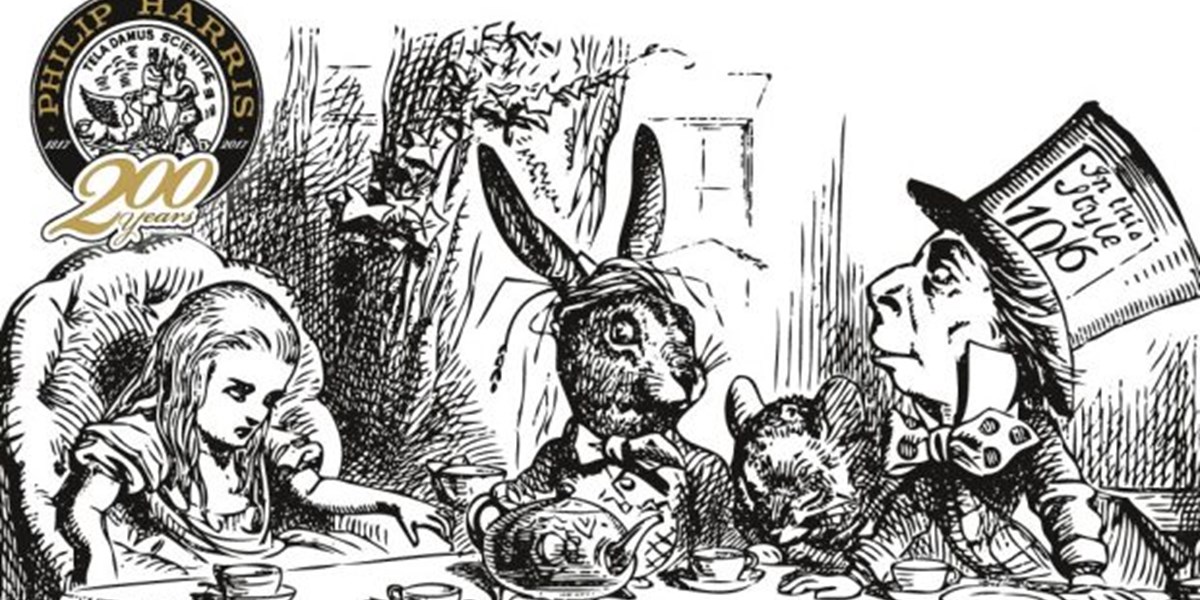 As you may know we are celebrating our 200th anniversary so each week throughout the year we will be blogging about a significant event or discovery. This week not only are we staying firmly put in 1865 but we're also taking a break from science (I know, I know, but we don't do it that often) to travel down a rabbit hole with Alice into the weird and beautiful Wonderland.
"Why, sometimes I've believed as many as six impossible things before breakfast"
Lewis Carroll's Alice's Adventures in Wonderland has to be one of the most well-known pieces of literature in history and is still read and loved to this day – by me, amongst others.
In the story we meet our protagonist, Alice, as her curiosity leads her to follow a very late white rabbit down his rabbit hole and into the surreal Wonderland. The story is said to play with the idea of logic and is also credited with being one of the best examples of the "literary nonsense genre". The story, characters and illustrations have been hugely influential on literature and popular culture ever since.
"Who in the world am I? Ah, that's the great puzzle."
In 1862 whilst on a boat trip with the three eldest daughters of the Dean of Christ Church, Charles Dodgson (Lewis Carroll to you and me) began to outline the story of Alice's Adventures Underground. By the time they returned home one of the daughters, Alice, had convinced Charles to write the full story for her. He began the story that evening and completed it in February 1863.
Charles Dodgson kept hold of the original version, Alice's Adventures Underground, which he illustrated himself but also wrote an extended version which became Alice's Adventures in Wonderland and it was for this version that artist John Tenniel was commissioned to illustrate.
2,000 copies of the book were commissioned by McMillan & Co., to be printed by Oxford University Press in July 1865, however when only 50 had been printed they were halted as Tenniel did not feel the print quality did his illustrations justice. The 50 copies that had been printed were donated to children's hospitals and institutions, 23 of which are known to have survived to this day.
In November 1865 printing began again with a new printer and Dodgson is quoted to have said these were "a perfect piece of artistic literature".
By 1868 twelve thousand copies had been printed and interestingly up to this point they were still printed on a printing press so Dodgson could make last minute alterations to the text. These alterations lasted until 1890 by which point he had also published Through the Looking Glass and made some last major alterations to both and then they were converted to electrotype.
"One of the best known and most frequently quoted books in the world"
According to research published in 'Alice in a World of Wonderlands' by J.A. Lindseth and A. Tannenbaum, aside from the Bible, Koran and Shakespeare, Alice's Adventures in Wonderland is the most frequently quoted and best known books in the world.
It has been translated into 174 different languages and there have been 7,609 published editions identified all over the world.*
*Source: Alice in a World of Wonderlands'. J.A. Lindseth and A. Tannenbaum, Oak Knoll Press, New Castle, 2015