300 Years Of Leading Science Innovation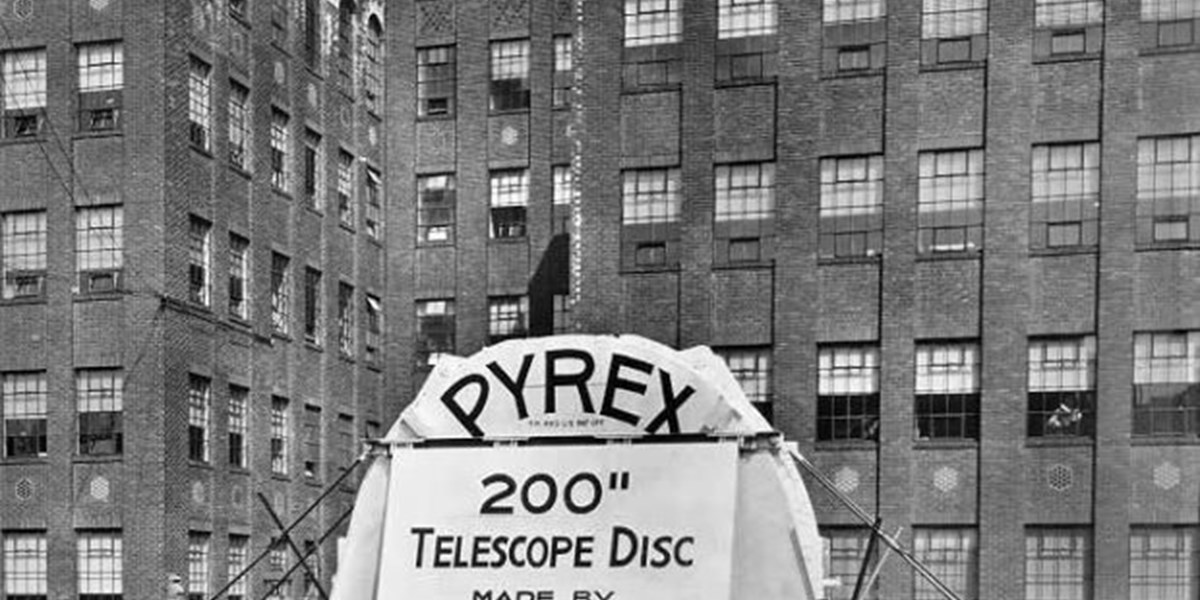 2017 Marks 200 years of Philip Harris but we're not the only company celebrating a significant milestone. One of our key partners Pyrex are also celebrating 100 years of supplying quality glassware, so we're delighted to welcome to host them on our latest blog.
Put simply, we all know Pyrex®. From Aspirators to weighing scoops, beakers to test tubes, Pyrex® has become the generic name we use for quality both in today's academic and industrial laboratories. 2015 marked the 100th anniversary of Pyrex® laboratory glassware and, being in our own 200th year, we are delighted to celebrate with our partners at Pyrex®. To mark this, we have put together a short list of amazing events, discoveries and achievements Pyrex® has played a key role in over the last century.
Corning Glassworks originally developed Pyrex® heat resistant glass in 1908 to improve lanterns on rail roads, and since its first use in research in 1915 it has become the quality standard for laboratory glassware across the globe. Contributions to achievements in fields as diverse as medicine, polar exploration, and astronomy make this no surprise! During World War II – in a program later described as being "rivalled only by the Manhattan Project" – Pyrex® glassware was used in solving the urgent demand for life-saving penicillin for military personnel at the front. Later, in the early 1950's, Pyrex® vessels were used to grow the first cultures of Jonas Salk's revolutionary polio vaccine. Alongside these hugely significant medical breakthroughs, Pyrex® has played a key role in important events in physics too. The first radio message sent from the South Pole was transmitted using antennas with Pyrex® insulators.  In astronomy, Pyrex® glass was used to make the 200 inch (5.1m) optical mirror for the famous Hale Telescope at the Palomar Observatory, a mammoth undertaking after previous attempts with fused quartz had failed. Once complete, the Hale was first used by Edwin Hubble himself, and continues to be used for astronomical research to this day.
If observing astronomical objects isn't enough, how about making spaceflight history? In 1961, Alan Shepard became the first US astronaut to reach space, and the view of earth out of his rocket Freedom 7 was through Pyrex® windows.
It's not often that we think of the equipment used to make scientific history, so we hope you have enjoyed these examples of the contribution Pyrex® glass has made to the last century of discovery. We see our Pyrex® beakers, flasks, and cylinders every day in the lab, but we rarely remember to think just how remarkable they are.
They are made of the same stuff as space rockets, after all.