Science Technician of the Year announced!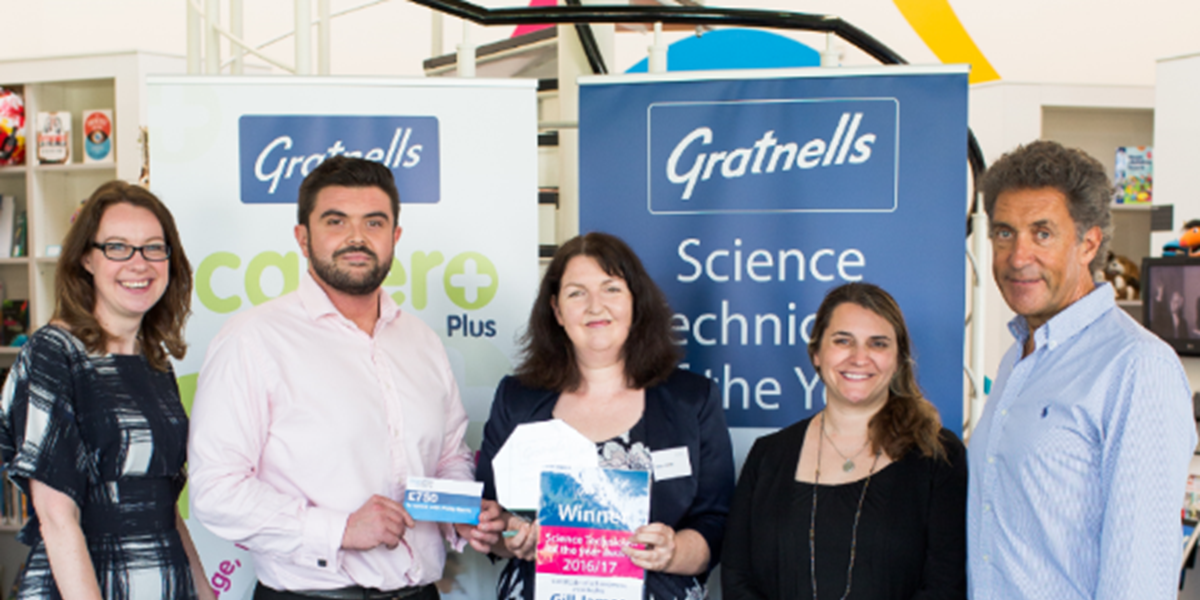 The overall winner of this year's Gratnells Science Technician of the Year award is Gill James of Christ the King Catholic Voluntary Academy in Arnold. Second place went to Paul Cook from Ark Burlington Danes Academy, White City, London while third place was awarded to Richard Lane from Wellington School, Altrincham,
Philip Harris proudly sponsors one of the categories and we were impressed with the quality of all the applicants for this year's competition. Gill fought off tough competition from Technicians across the UK to claim her prize. The judging panel were particularly impressed with Gill's commitment to science education and going the extra mile for her colleague and students.
At the event the judging panel set out their reasons for Gill's award:
"In addition to her regular duties, she is involved with a range of related projects that mentor, encourage and inspire students such as a project with Nottingham Trent University and  the development of the Aspiring STEM Leaders Programme working with STEM Ambassadors, a range of STEM organisations and the University of Nottingham.  From involvement with a Brownie group, helping them develop their first interest in science, to organising opportunities for students to work as science demonstrators at 'Science in the Park' near Nottingham, Gill James is a tireless advocate for the study of STEM subjects"
As part of the prize Gill received £750 of Philip Harris vouchers to spend on science equipment to continue in her quest to inspire and educate the next generation of scientists.