World Space Week 2017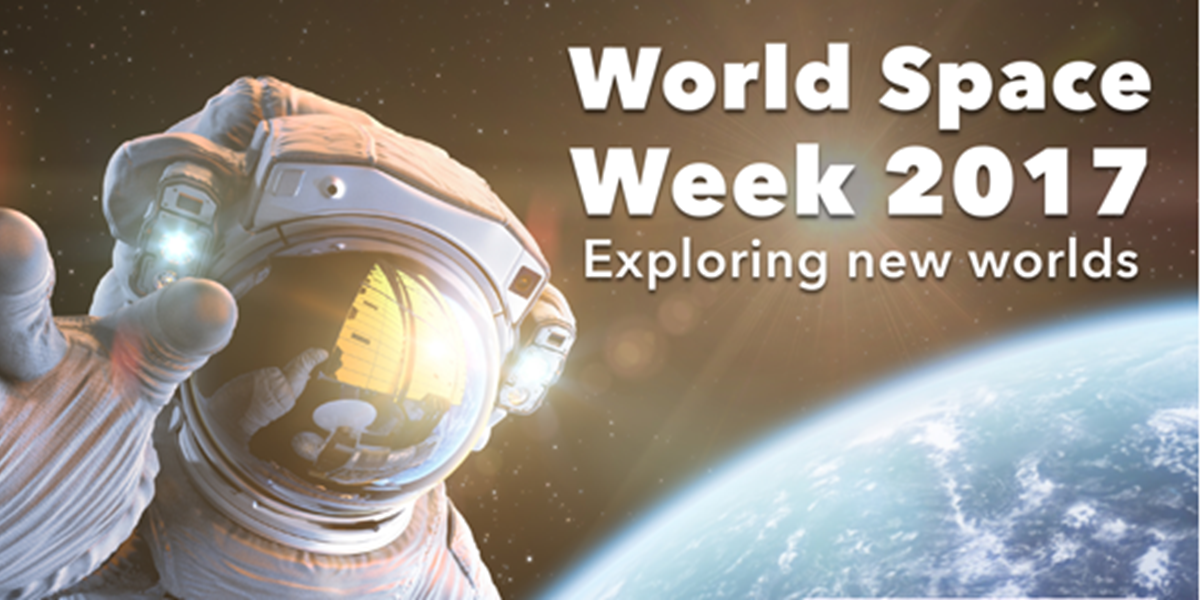 Many of you reading this will have been inspired by space as a child. Perhaps it was the first moon landings or even films like Star Wars that inspired you, many of us can trace our passion for science back to an early interest in space.
Since its United Nations declaration in 1999, World Space Week has grown into the largest public space event on Earth. More than 3000 events in 86 countries celebrated the benefits of space and excitement about space exploration in 2016. This year's theme is "Exploring New Worlds in Space" and actively encourages more people to take part in events celebrating space and exploration.
The 2017 World Space Week theme is an outward facing theme that serves to inspire the World. It puts as a focal point astrobiology missions like New Horizons (NASA's first mission to Pluto) it also celebrates major feats of engineering such as Lockheed Martin's Orion Crew Vehicle which will be NASA's first spacecraft designed to facilitate human-managed deep space exploration of new worlds.
Regular readers of our blog will know that we're celebrating our 200th anniversary and we've been posting regular blogs recognising scientific breakthroughs through 2017 as part of our anniversary celebrations. So we also want to recognise the major breakthroughs in astro-science; from Galileo's first observations of Jupiter's moons, to Sputnik 1 (launched 60 years ago today), to Neil Armstrong landing on the moon, to the first landing and exploration of a rover on Mars, or the first orbit of Mercury. Space exploration has played a recognisable role in our recent history.
So if you're doing something to recognise International Space Week, please get in touch and share your pictures with us on Social Media
Twitter: https://twitter.com/Philip_HarrisUK