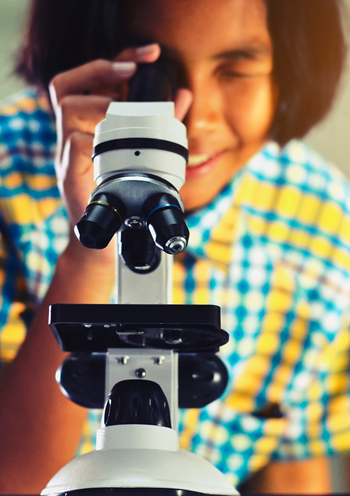 Philip Harris is the UK's leading supplier of science equipment and resources for schools, colleges, laboratories and universities. We can trace our origins back to 1817 when Birmingham-born chemist Philip Harris began expanding his business to offer a more comprehensive range of science equipment alongside chemistry, focusing on the growing demand in schools and colleges.
Philip Harris still retains the values of our founder, so you can trust us to supply science resources of the highest quality, with many products redesigned and improved to meet the latest industry standards.

Our Technical Team are as passionate about Science as you are and want to help you make the most of the resources you purchase from us. With this in mind, we have developed our Technical Support Library. This library of resources have been created by our team of Science experts to give you easy and instant help on topics such as product features, compatibility and usage. These services complement our free technical advice so if you still require assistance, you can simply email our team to find out more - techsupport@philipharris.co.uk
Philip Harris also provides technical supplier through Unilab, who are specialists in Physics, Electronics and Technology Education. As a leading supplier of physics resources with rapid email response times you trust your experiments can continue smoothly.
Each year we invite customers to join us at our popular Technician Training events nationwide to help bring life and enthusiasm to your science department.

Our comprehensive Curriculum Led Science Solutions include all the necessary equipment you need to set up a new lab. Our experienced team of experts have analysed the latest curricula requirements for your school's new physics, biology and chemistry labs, as well as the prep room. From spatulas to fume cupboards, our lists are an easy, one-stop, hassle-free solution saving you time and money!
Working with you, we design to your individual needs, budget and lay-out. All products are supported by our FREE technical advice service (prior and post-sale) and all our products include Notes For Use.
Benefits of Shopping With Us
We design our shopping experience to meet your needs, from the minute you place your order, to the day it's delivered to your door. That's why 97% of our customers are happy with their recent shopping experience and 97% would shop with us again. Plus, we offer all our customers 3 great reasons to shop with us: