Frog Development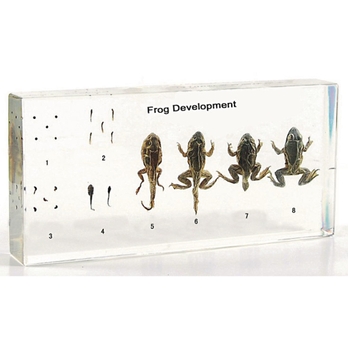 Frog Development
B8R04592
Product Description
With this educational piece, you can see first hand all the stages in the life of a frog. The block features real-life samples of an egg, tadpole, metamorphosis-stage frog and adult frog. All of this is nicely presented on an acrylic block.
A fantastic addition to any science classroom. The durable acrylic block will not break even if it is accidentally dropped. Includes information cards.
Dimensions: 140 x 64 x 24mm.