Life Cycle of Butterfly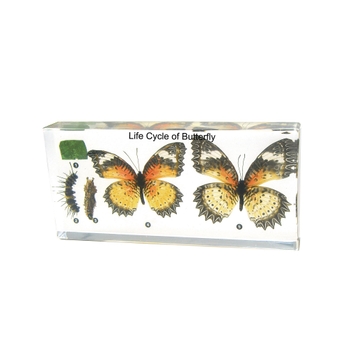 Life Cycle of Butterfly
B8R04593
Product Description
The beautiful Leopard Lacewing butterflys life cycle in an acrylic block is the perfect tool for teaching students about the life cycle of the butterfly. From egg to caterpillar and then to chrysalis and finally to an adult butterfly, see all of the details up close.
The block is made of plastic so it will not break even if it is accidentally dropped. Includes information cards.
Dimensions: 165 x 24 x 80mm.