Life Cycle of Dragonfly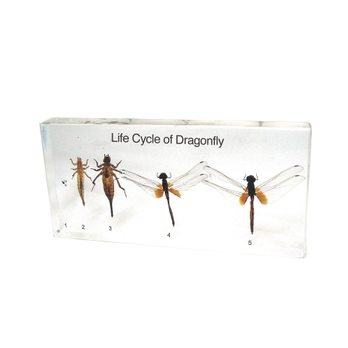 Life Cycle of Dragonfly
B8R04590
Product Description
Clear acrylic block that allows students to view all of the stages of a dragonfly life cycle in detail (front and back) up close. This is a great tool for teaching about life cycles.
Made of durable, acrylic that will not break if dropped. Includes information cards.
Dimensions: 170 x 25 x 80mm.