Tulgren Funnel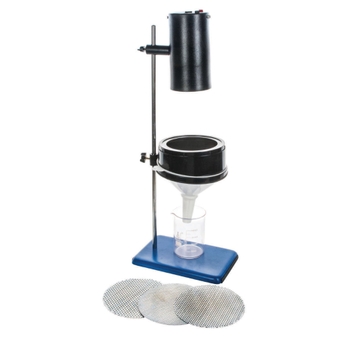 Tulgren Funnel
B8R00444
For extracting small organisms from soil samples. The upper surface of the soil is dried by the heat of a lamp above causing animals to move downwards until they drop through the lower mesh into a collecting dish.
Supplied with coarse and fine meshes, lamp and 1.5m 3-core cable.
For use on 230-250V a.c. supplies.