Ultralight Sweep Net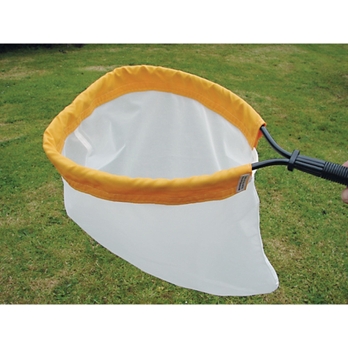 Ultralight Sweep Net
B8R04582
Product Description
The Ultralight Sweep Net is extremely lightweight and easy to use by all ages. The black, plastic coated, light alloy frame has a moulded handle with elasticated hook for attachment to belt or rucksack.
The bag is white washable nylon shaped to collect invertebrates at the foot end for easy searching with a lens or pooter. The bag is fitted to the frame with an industrial nylon collar using hook & loop so it can easily be removed for washing or replacement with a butterfly bag.
Dimensions: 540mm long, net measures 250mm wide.