Fingerprint Fuming Kit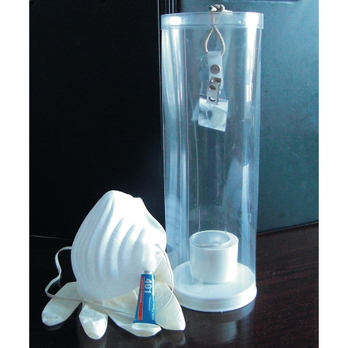 Fingerprint Fuming Kit
B8R04671
Product Description
Super glue fuming kit. Since the 1970's experts have been using Cyanaocrylate (Superglue) fuming to develop latent fingerprints. This kit has been designed for use when a fuming cabinet is not available or for when a degree of portability is required.
Supplied complete with instructions and safety information.
This can be used to develop fingerprints on tin foil, sweet wrappers, grained plastic, black bin liners etc and is reusable.