Forensic Chemistry: Gunshot Residue Kit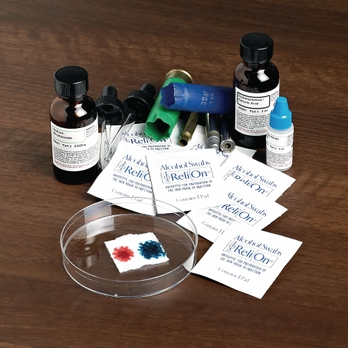 Forensic Chemistry: Gunshot Residue Kit
B8R05367
Product Description
This is a two part test to determine whether a surface has been exposed to a discharged firearm. A rapid colour change takes place to verify the presence of nitrates and lead.
Kit Includes:
• 1 x 5ml diphenylamine sulfuric acid solution UN1830
• 1 x 0.025g sodium rhodizonate
• 1 x 5ml lead nitrate, 0.05M aqueous solution
• 20 alcohol swabs
Ideal for KS3 and 4.
Kit contains instructions and enough materials for 30 tests.