Hominid Skulls - Homo sapiens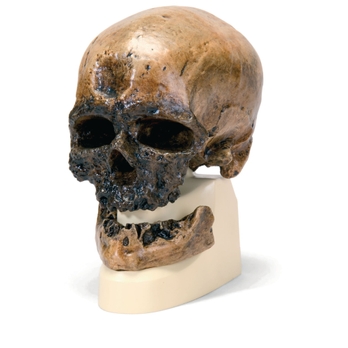 Hominid Skulls - Homo sapiens
B8R06641
Direct Delivery – up to 7 days
Product Description
This anthropological skull is a wonderful casting of a reconstruction of a hominid called Crô-Magnon man. The age of the original Crô-Magnon man specimen is dated to be 20,000 to 30,000 years old.
The Crô-Magnon skull itself belonged to an early modern human of the species Homo sapiens sapiens from the ice age of the neo-Paleolithic era.
This Crô-Magnon skull replica is a great tool for teaching and learning the anatomy of early humans.
Size: 215 x 150 x 245mm.