Human Genetics Game Kit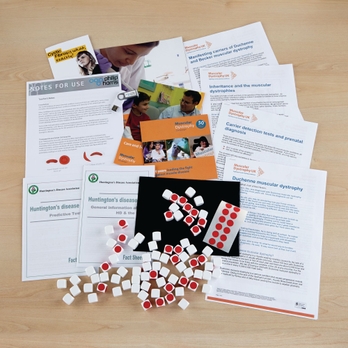 Human Genetics Game Kit
B8A04429
Direct Delivery – up to 7 days Delays Possible Due To COVID-19
How are genetic conditions inherited? Could it happen to you? The Human Genetics Game is a fun way for students to learn about genetic conditions and the reality of statistical chance.
Students produce individuals and families during the dice game, allowing them to explore the concepts of Mendelian ratios and inheritance.
The kit also includes a variety of materials with further information about a number of inherited conditions and how advances in medical science allows us to treat them.
Comprises:
• Dice
• Designation stickers
• Dice bag
• Comprehensive Teacher's Notes
• Student worksheet master copy
• Further information leaflets on a number of inherited conditions explored in the notes.
Suitable for up to 30 students, aged 14 and up.