The Effect of Temperature on Enzymes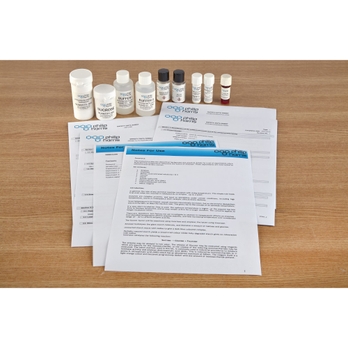 The Effect of Temperature on Enzymes
B8R03299
Product Description
In general the rate of a chemical reaction increases with rising temperature. This also holds true when the reaction is catalysed by an enzyme - up to a point. The fact that enzymes are complicated proteins and tend to becoame unstable under certain conditions, complicates the matter.
This kit investigates these phenomena using the enzymes Amylase and Invertase.
Experiments include:
• Heat denaturation of Invertase
• Heat denaturation of Amylase
• Effect of incubation temperature on the activity of Amylase
Suitable for advanced or tertiary level students.
Kit contains enough equipment for 10 single students or 10 small groups.