Base Unit for Food Calorimeter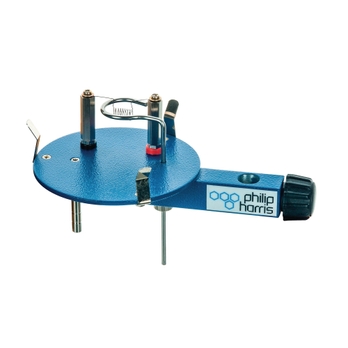 Base Unit for Food Calorimeter
B8R00546
Product Description
Comprises a metal disc, 100mm diameter, with a boss for mounting on a 13mm retort rod.
The unit forms the floor of the combustion chamber and has an inlet tubule, 6mm diameter, for the oxygen supply, and a pair of pillars carrying the low voltage igniter coil. Also incorporated is a moveable crucible support enabling the crucible to be raised up to the igniter coil from outside the assembled apparatus.
Supplied WITHOUT retort stand, crucible or spirit lamp.