Grip Dynamometer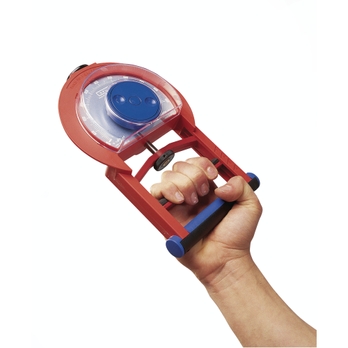 Grip Dynamometer
B8L87740
Product Description
The Hand Grip Dynamometer is an ideal device for routine screening of grip strength. It is a standard piece of equipment in most physiology testing labs and provides an easy and safe means of measuring muscular strength. It can be adjusted to fit a wide range of hand sizes and normative grip values are available from ages 10 to 70. Supplied with instructions on the correct protocols to produce accurate results.
Hand Grip Dynamometer test includes:
The hand dynamometer tests strength in kilogrammes force units which can be seen on an easily readable LCD display.
This machine has a measurement range of 0 – 100 kg of force, with increments of 1kgf.
The scale plate display has the following dimensions: 154mm W x 235mm D x 59mm H.
Comes complete with instructions for use and the average grip values.
Grip strength dynamometer norms.