Clinostat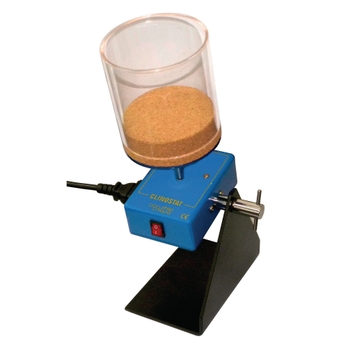 Clinostat
B8H24956
Product Description
For demonstrations of heliotropism and geotropism. Germinating seedlings are pinned to the cork table which is rotated by an electric motor at four revolutions per hour. The motor is spindle mounted and may be clamped by a thumbscrew so that the plane of the table can be set at any angle between horizontal and vertical. An acrylic cover is provided for the cork table.
Base: L150 x W100 x H175mm.
Diameter of cork disc: 100mm.