Plant Culture Set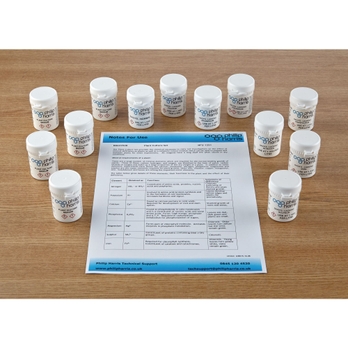 Plant Culture Set
B8A23528
Direct Delivery – up to 7 days Delays Possible Due To COVID-19
The kit consists of a plant culture medium which contains all the elements required by the plant as well as a range of mixtures which are deficient in one element only.
These media are provided in powder form and are simply added to water before use.
A clear demonstration of deficiency diseases can be given by growing seedlings or cuttings in the various solutions, following the full experimental details which are supplied.