Bicarbonate indicator - 100mL
One hundred millilitres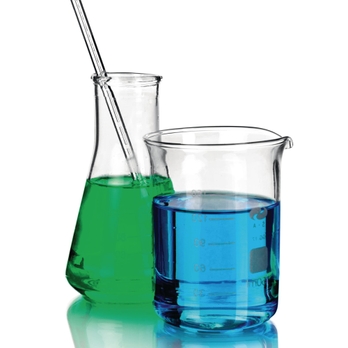 Bicarbonate indicator - 100mL
One hundred millilitres
B8A66278
Direct Delivery – up to 2 weeks Delays Possible Due To COVID-19
Dilute 1 part with 9 parts deionized water and bubble air though to equilibrate with atmospheric carbon dioxide. The solution is ready to use when it is a deep red colour. In industrial areas sulphur dioxide pollution will make it difficult to achieve the required equilibrium.
Who can purchase restricted items from us?
Findel Education will only sell to Academic Customers and will deliver only to the school address for educational purposes. To order, please contact our customer service team on 03451 204520.
The National Counter Terrorism Security Office seeks to restrict the supply of certain chemicals. Philip Harris have a duty to control the supply for these chemicals and any private individual attempting to purchase these chemicals may have their details passed to the police in their area.
If you require waste disposal within the UK, please contact All Waste Matters Ltd on info@allwastematters.co.uk for a quote.