Principles of Thin Layer Chromatography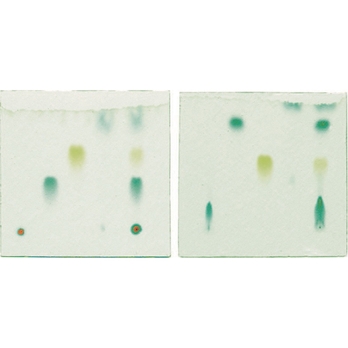 Principles of Thin Layer Chromatography
B8R03201
Product Description
This experiment introduces chromatographic theory and methods of thin layer chromatography. A mixture of dyes are separated on a cellulose-based TLC plate using two different solvent systems.
Kit includes: instructions, samples, reagents and solvents, cellulose thin layer plate, 5 μl glass capillary pipets.
All you need: 250ml beakers, pipette pumps, 5 or 10ml pipettes.