Ice Melting Kit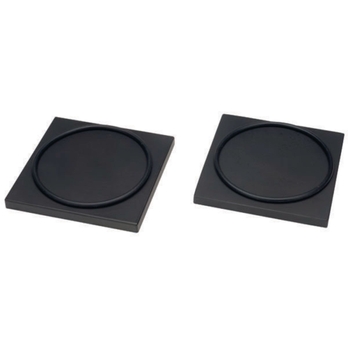 Ice Melting Kit
B8R06949
This ice melting kit can be used to demonstrate the difference in thermal conductivity and thermal capacity between two different materials.
The kit consists of two identically sized blocks, one made of aluminium, the other made of plastic.
When an ice cube is placed on the aluminium block it turns into water in seconds, while an ice cube placed on the plastic block melts slowly.
This is due to the aluminium block having a larger heat capacity and a higher thermal conductivity than the plastic block.