Micro-Chemistry Combo Still
KIT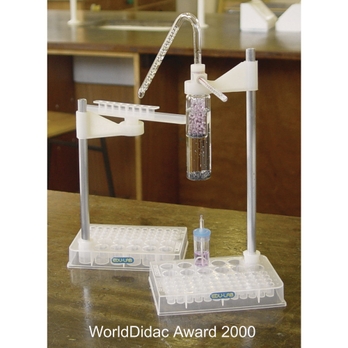 Micro-Chemistry Combo Still
KIT
B8H70644
Product Description
The Micro-Chem Combo Still is a unique, award winning product designed to carry out a wide range of distillation, refluxing and separation techniques. This kit can be used for demonstration, group work or individual experimentation.
Examples of some of the applications are:
Distillation of methylated spirits,
Extraction of orange oil, oil of wintergreen, bromine water, unsaturated compounds
Chlorophyll experiments.
Key Stages: 3, 4 & 5
Curriculum Links:
Edexcel: C1b 5.1 Extracting vegetable oils
Edexcel: C1b 7.15 Fractional distillation