Periodic Table Chart 500 x 1000mm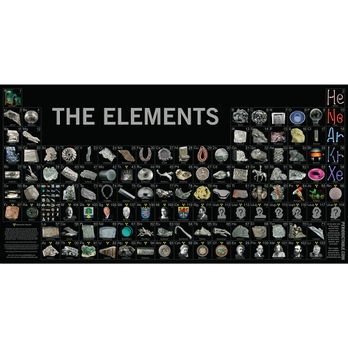 Periodic Table Chart 500 x 1000mm
B8R04270
This poster is a totally original collection that features gorgeous, never-before-seen photographic representations of the 118 elements in the periodic table - plus facts, figures and fascinating stories about each one! The elements are what we, and everything around us, are made of. But how many elements have you seen in their pure, raw, uncombined form? This poster provides that rare opportunity. Based on five years of research and photography, the pictures presented on this poster make up the most complete and visually arresting representation available to the naked eye of every atom in the universe.
Size: 20&quot x 40&quot (50cm x 100cm)
Larger version available on B8R04289 27&quot x 53 &quot (68cm x 134cm) includes a double sided poster showing the elements in traditional picture form on one side and then in a data form on the reverse side.