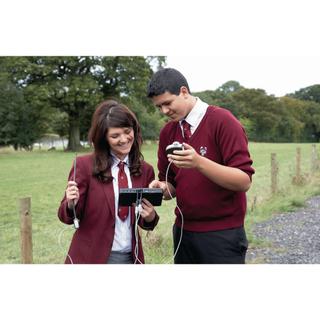 Digital Humidity Sensor
Code: XS830945
Unit: Each
Product Description
The Humidity Sensor reports the relative humidity of the environment it is placed in.
An extremely flexible sensor, measurement is in the full range of 0-100% and can be used in an enclosed space or outdoors.
The circuit has a response sufficient to measure changes that happen over a few seconds.
Applications range from environmental investigations such as weather and artificially controlled environments, to biology experiments such as transpiration. The sensor is fast enough to respond to changing humidity as a person breathes.