Hanna HI-713 Pocket Phosphate Checker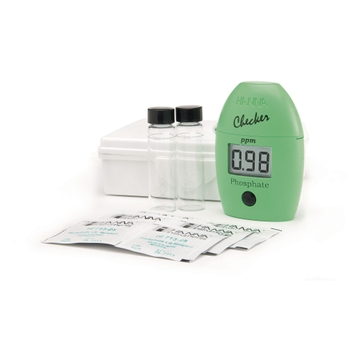 Hanna HI-713 Pocket Phosphate Checker
B8R04647
Product Description
The HI-713 Hanna Phosphate Checker bridges the gap between simple chemical test kits and professional instrumentation. With 0.01 mg/L (ppm) resolution it provides an accurate digital readout of Phosphate levels in water.
Easy to use, with accurate results every time, a large LCD display and auto shut-off to ensure longer battery life.
The HI-713 Phosphate Checker also comes complete with:
2 sample cuvettes
1 black cuvette cap
Starter pack of 6 reagents for Phosphate
1 x 1.5V AAA battery
Full working instructions.