pH Combination Buffer Solution Kit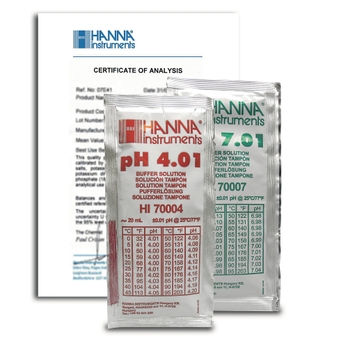 pH Combination Buffer Solution Kit
B8R06174
Product Description
pH calibration pack containing 10 ready mixed sachets of pH4.01 and pH7.01 calibration solutions (5 each). Simply tear off the top and insert pH electrode or tester into the sachet.
The National Counter Terrorism Security Office seeks to restrict the supply of certain chemicals. Philip Harris have a duty to control the supply for these chemicals and any private individual attempting to purchase these chemicals may have their details passed to the police in their area.
If you require waste disposal within the UK, please contact All Waste Matters Ltd on info@allwastematters.co.uk for a quote.