Pocket Conductivity Tester
New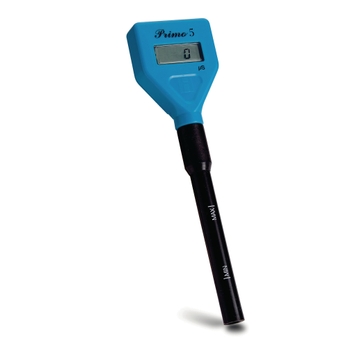 Pocket Conductivity Tester
B8R06448
Product Description
The pocket sized Conductivity Tester provides a fast and dependable way to measure the conductivity in water samples and has a measurement range of 0 to 1999uS/cm and 1uS/cm resolution.
Ideally suited to the rigorous demands of water quality professionals who will appreciate the practicality of the clear, easy to read LCD for demonstrating the before and after results of conditioning and filtration systems. Supplied with batteries, instructions and 1 x 20 mL sachet of HI-70031 calibration solution.
Size: L50 x W25 x H180mm.
Features
• Robust pocket-sized tester
• Direct probe connection
• Automatic calibration
• Automatic Temperature Compensation
Operation and maintenance are straightforward
Operate
• The Primo5 uses a single button at the top of the meter.
• Press the button once and the meter is powered and ready for use.
Calibrate
• Simply press and hold the button for a few seconds and the meter automatically enters calibration mode.
• Open a sachet of Hanna calibration solution and dip the probe directly into the sachet.
• Within seconds the meter recognises the calibration solution and will calibrate itself.
Temperature is compensated automatically to ensure the readings are consistent with standard or reference temperature.