Political Relief Globe
BestSeller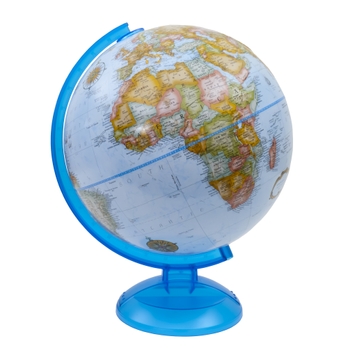 This product is not eligible for any further discount
Political Relief Globe
B8A33996
Product Description
This 300mm fibreboard globe features striking cartography in a political format. It has raised relief on the landmasses and over 4000 place names and pieces of information. The globe ball is mounted on a durable plastic base and graduated meridian and comes supplied with an information booklet suitable for use as teacher's notes. Assembled in UK using recycled and recyclable materials sourced in USA. Ideal for KS2.
Reasons to Love
This globe is essential for KS2 classrooms.
Essential in helping children to further their locational and place knowledge, consistent with the KS2 geography curriculum allowing for comparison of countries in terms of size and features.
C0mplete with teacher's notes on how to best utilise the resource in addressing further KS2 geography curriculum objectives.