Traditional Wooden Bird Nest Box
New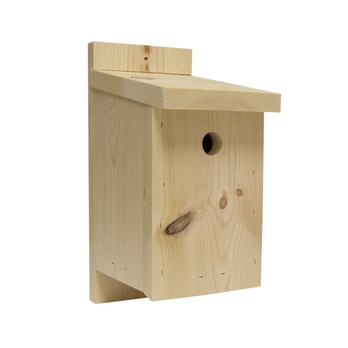 Traditional Wooden Bird Nest Box
B8R07136
The Wooden Bird Nest Box is manufactured from substantial 20mm thick, FSC-certified European Redwood, using stainless steel staples which will not rust. It also includes a sloping roof and four drainage holes making it ideal for providing crucial nesting spaces for the smaller garden birds.
The 25mm entrance hole is suitable for the smaller tit species such as blue and coal tits. Nest boxes also provide vital roosting spaces for birds during the cold winter months and the thick walls of these nest boxes will ensure that roosting birds stay warm.
Size: W140 x D180 x H260mm.