Prestige Medical Classic Media Autoclave - 9L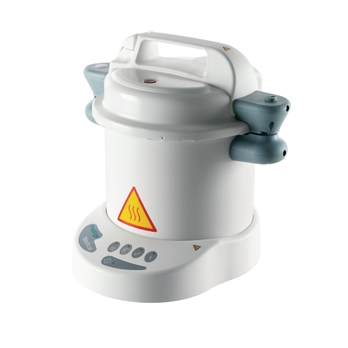 Prestige Medical Classic Media Autoclave - 9L
B8R04363
Direct Delivery – up to 2 weeks
An electrically heated, 9 litre capacity bench top autoclave designed specifically for the safe and effective sterilization of media.
• Dual interlocking handles prevent the lid being removed until the vessel has reached a safe pressure and temperature.
• Fully CE marked to the Medical Devices Directive 93/42/EC
• Sterilizes at 121 °C.
• 9 Litre
• Full one year warranty
• Maximum capacity liquids 500ml
• Made in the UK
Dimensions:
Height: 335mm
Width: 340mm
Chamber:
Diameter 210mm
Height: 236mm
Now with printer option for quick and easy data recording.