Sea Star® Vortex Mixer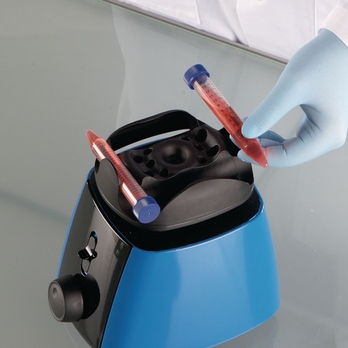 Sea Star® Vortex Mixer
B8R05648
Product Description
This sleek and modern designed vortex mixer is capable of meeting the mixing requirements of the most popular consumables used in today's lab without the need to swap out head units. The truly innovative design makes maximum use of the space available, providing holding slots for no less than five different sizes of tube and a standard assay plate, while the traditional centre pad can be used for quick hand-held mixing of a vast range of tubes and vessels.
• Variable speed with continuous or pressure activated operation selections
• Stable elastomeric device feet, provide vibration dampening and prevent movement during operation
• Innovative head can be removed for cleaning purposes
• High impact ABS body shell
Specifications:
• Speed Range: Three settings 1000, 2000 and 3000rpm
• Orbit: 4.2 mm
• Control: 3 position switch—continuous, intermittent manual, and off.
• Weight: 8.4lb/3.8kg
• Dimensions: W165 x D165 x H178mm
• 2 Year Warranty