Heating Mantle Controlled - 100ml
New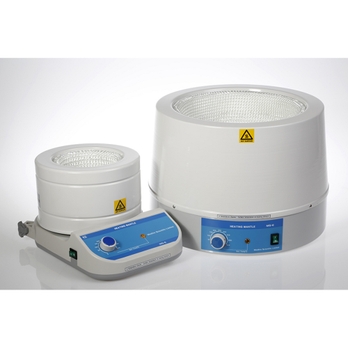 Heating Mantle Controlled - 100ml
B8R07419
Product Description
The following units are energy-regulated all purpose heating mantles. The time proportional double pole system allows stable control of the heating element, reducing risk of overheating liquids, whilst the dial controller allows accurate temperature settings.
• Case construction: Steel, with chemical resistant coating
• Thermal Insulation: Moulded silica powder
• Heating Element: Nichrome wire
• Mantle: Woven glass fibre mat
• Element Temperature: Up to 450°C (Max)
• Power Supply: 230V AC.