Hanna Mini Stirrer - 1L Capacity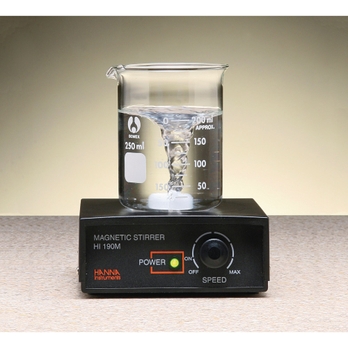 Hanna Mini Stirrer - 1L Capacity
B8A82375
Compact, lightweight magnetic stirrer with an ABS plastic housing that is resistant to most laboratory chemicals. Features speed control dial and mains power indicator. Supplied with 25mm long Teflon coated stirrer bar.
• Maximum stirring capacity: 1 litre.
• Speed range: 100 to 1000 rpm.
• Operating conditions: 0 to 50°C, 95% RH.
• Mass: 0.6kg.
• Dimensions: L120 x W120 x D45mm.
• Power requirements: 220/240V, 50/60Hz.