NanoHeat® Hot Plate Advanced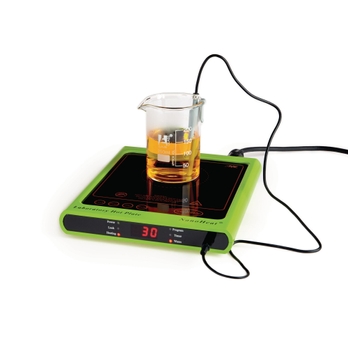 NanoHeat® Hot Plate Advanced
B8R05240
Direct Delivery – up to 2 weeks
Product Description
The Advanced model of the NanoHeat® Hot Plate has all the features that are included with the basic model but also includes an external probe. Using this probe the following operation modes can be used in most experiments:
• High accuracy temperature control in +/- 1°C
• Warming setting in 1°C intervals
• Temperature indications with an accuracy of 0.5°C
The temperature range is from 0-360°C. Using the innovative nano-technology this hot plate can heat from 0-300°C in under a minute!