Logbook Dual Range Force Sensor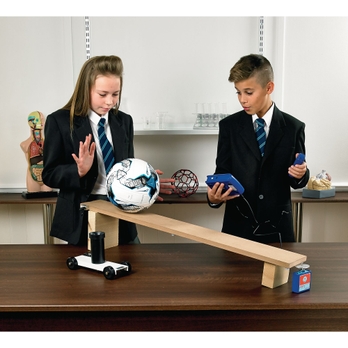 Logbook Dual Range Force Sensor
B8R05790
Product Description
The dual force sensor has 2 ranges. The low range is ideal for measuring the impacts of model cars on the sensor plate and the impulse generated by a small object such as a ping pong ball bouncing. The high range is suited to measurement of large impulses and forces associated with heavier objects.
Ranges:
• Low range sensor ±8 N, res 0.01 N
• High range sensor ±50 N, res 0.2 N Minimum recommended recording interval is 1 ms
Only for use with Logbook Data Loggers.