Logbook Pressure (Gauge -110 - 700 KPa) Sensor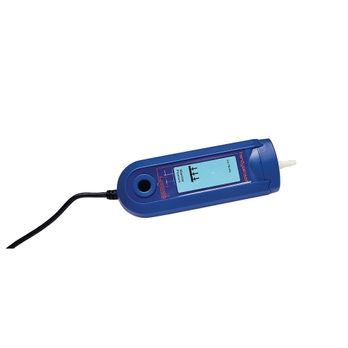 Logbook Pressure (Gauge -110 - 700 KPa) Sensor
B8R05796
Product Description
Ideal for the investigation of gas laws. It measures absolute pressure so that in a normal room environment it will measure the atmospheric pressure which is approximately 100kPa. It can therefore measure both a vacuum and higher pressures. When used with the Volume sensor it is easy to investigate the relationship between pressure and volume.
Range: -110 to 700 KPa, res 1KPa.
Minimum recommended recording interval is 10 ms.
Only for use with Logbook Data Loggers.