Logbook Volume Gas Sensor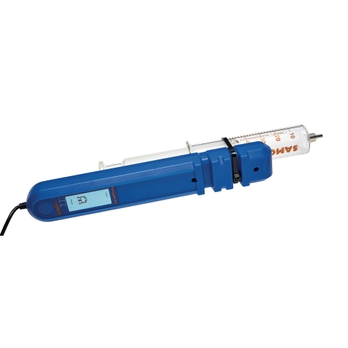 Logbook Volume Gas Sensor
B8R05797
Product Description
This unique sensor makes investigating of gas laws and titrations much more simple. There are two interchangeable syringes to make this sensor both a 60cc volume sensor and a volume gas syringe.
Specification:
Volume 60cc
• 0 to 60cc, res 0.1cc
Volume Gas Syringe:
• 0 to 55cc, res 0.1cc
Only for use with Logbook Data Loggers.