Impact Resistant Lamp BC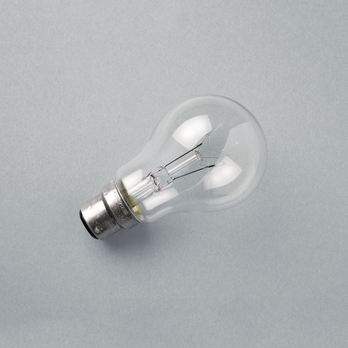 Impact Resistant Lamp BC
B8A56923
This replaces the Carbon Filament Lamp, offering similar features for two common activities in Physics.
A zig-zag filament provides a bright, clear object for the Pinhole Camera Kit, from which to create experimental images. The lamp's nominal resistance with 240V applied is close to 1500 ohms, but when lower voltages are connected (5 to 30V d.c. or a.c.) the resistance is typically 500 to 700 ohms. Usefully illustrating variation in filament resistance with temperature.
Style: Clear glass with bayonet cap (BC)
Rating: 240V 40W.
Size: 105 x 60mm.