Test Tube Stand, Z Pattern - 200 x 125 x 75mm
Pack of ten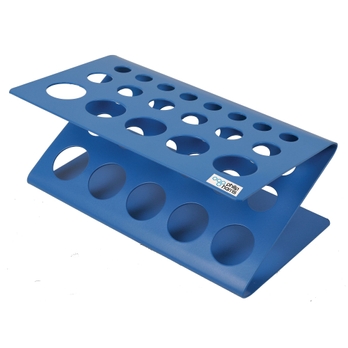 Test Tube Stand, Z Pattern - 200 x 125 x 75mm
Pack of ten
B8R01867
Sturdy, corrosion-resistant 'Z' pattern with three rows of holes. Stands can nest together for easy storage. Not suitable for use with solution containing mercury salts.
• Size: 200 x 125 x 75mm
• Five holes: 28mm diameter
• Six holes: 19mm diameter
• Eight holes: 13mm diameter
Pack of 10.