Body Shower with Eye Face Shower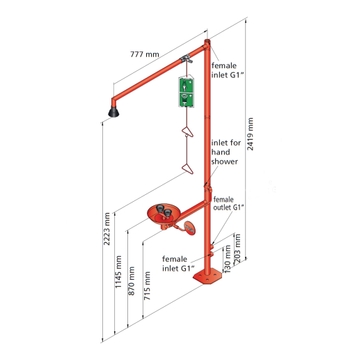 Body Shower with Eye Face Shower
B8R06983
Direct Delivery – up to 2 weeks Delays Possible Due To COVID-19
Modular Body shower with eye/face shower and bowl. Made from brass and stainless steel with chemical resistant red Polycoat and self-draining shower head.
Includes eye wash with built-in FLOWFIX for regulation of water flow (26 l/min) with a Stainless Steel bowl with integrated outlet.
Min. working pressure: 1.5 bar. Weight: 22kg. Height: 2.4 metres.