Clamp - Three Finger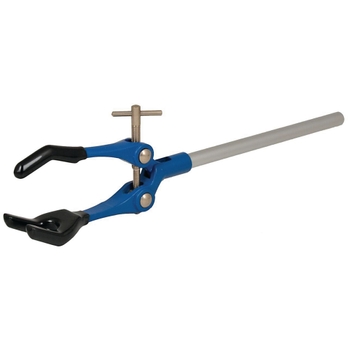 Clamp - Three Finger
B8R06146
Product Description
Vinyl coated Extension Lab Clamp, 8.5cm maximum clamp opening.
• Clamp constructed of powder coated high grade zinc alloy 3 finger vinyl coated clamp attached to stainless steel rod
• Maximum clamp opening is 8.5cm
• 14cm Stainless Steel Connecting Rod
• Complete metal constructions, thread fitted actuating joints
• 10mm diameter Stainless Steel Connecting Rod
Chosen for its quality: made from a strong alloy (not iron so won't rust!) and finished with a premium high resistant, non toxic paint!