Red Rubber Stoppers One Hole 19mm - Pack of 10
Pack of ten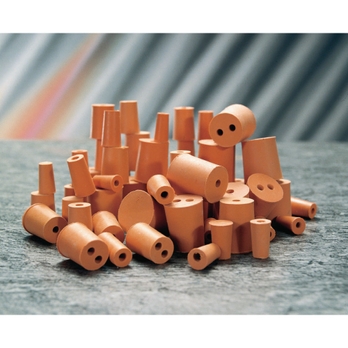 Red Rubber Stoppers One Hole 19mm - Pack of 10
Pack of ten
B8A82880
Best quality Red Rubber. Shore hardness in range 46-55. Bottom diameter moulded on top face.
Holes 5mm diameter.
• Bottom diameter: 19mm
• Top diameter: 22.5mm
• Length: 28mm
• Pack of 10
Please note: Extreme care must be used when inserting glass into the holes in rubber stoppers. The procedure should only be carried out by trained personnel. If in doubt consult your safety advisor.