PASS Handbook of Portable Appliance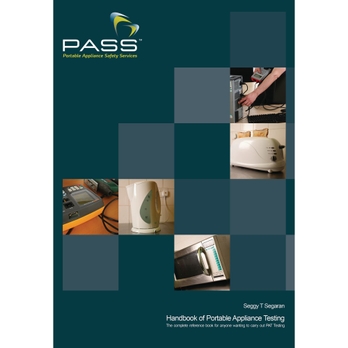 PASS Handbook of Portable Appliance
B8R06527
Product Description
This Portable Appliance Testing Handbook, written by Seggy T. Segaran in conjunction with PASS, is a unique PAT handbook that is ideal for PAT testing technicians.
Written in an easy to read language register, you will be able to read all the useful everyday PAT testing situation examples with ease.
Highlights and includes information on the IEE codes of practice, has colour coded sections and photographic examples for further convenience to the reader with practical PAT testing examples and contains a useful appendix for easy reference.
This invaluable resource is a must for new PAT technicians and is a useful reference for more experienced technicians.