pH Storage Solution - 500ml
500 millilitres
New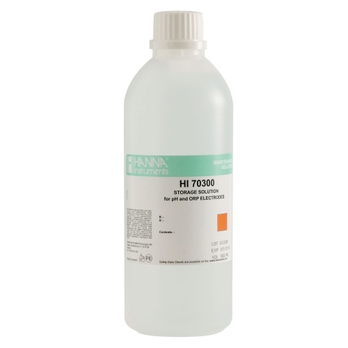 pH Storage Solution - 500ml
500 millilitres
B8R06658
Product Description
Use the pH Storage Solution to take care and maintain your pH electrodes resulting in a faster response times and better accuracy and repeatability.
Minimise clogging and ensure fast response time, keep the glass bulb and the junction of your pH electrode moist.
Store the electrode with a few drops of HI-70300 storage solution in the protective cap.