Radioactive Mineral Specimens
Pack of four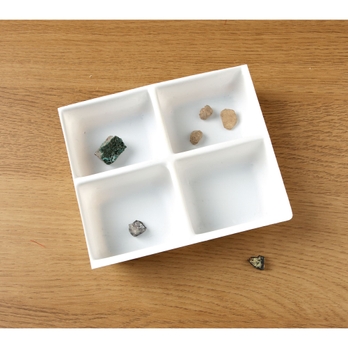 Radioactive Mineral Specimens
Pack of four
B8A49619
Product Description
Natural rocks of varied mineral content and radioactivity. Collected from areas as widely separated as Australia, North America and Cornwall.
Because of this, the availability of specific rocks varies but the following list is typical of the rocks from which sets are selected: Pitchblende, Allanite, Torbenite, Monazite, Autunite, Davidite, Phosphuranylite. The set comprises four which are numbered for easy identification and are packed in a stout cardboard box.
Special authorisation is not required by schools in England for this set.
Each set comprises of 4 samples