BEK Game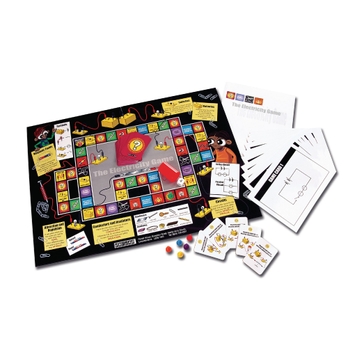 BEK Game
B8L03190
Product Description
This challenging game has been designed to help students develop and consolidate their knowledge and skills in topics including: Electricity, forces & motion, and grouping and classifying materials.
It covers simple circuits, using switches, making bulbs brighter and dimmer, series and parallel circuits, conductors, magnetics, the relationship between circuit diagrams and real circuits.
Played individually or in groups, the aim of the game is to collect enough BEK components to make a circuit selected by the teacher. By playing the game and correctly answering questions on the given topics, students gather the components they need. The game requires co-operation, strategy, and negotiation. It provides circuits and questions for different levels of ability, and is an ideal partner for the BEK Primary Electricity Kits A and B. The game comprises: a colourful gameboard, 12 gamecards, 4 sets of 18 question cards, full instructions and answers.