Electric Paint - 10ml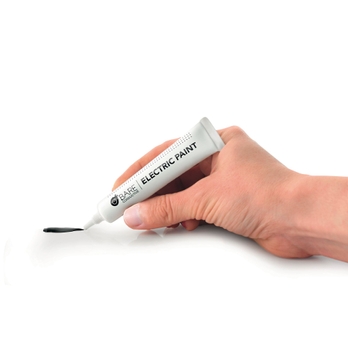 Electric Paint - 10ml
B8R05973
Product Description
Electric paint provides a great platform for discovering, laying, repairing and designing with electronics. Electric Paint can be used as both a liquid wire and a conductive adhesive or cold solder.
This handy pen allows you to draw circuits and attach small components to your projects. Electric paint is nontoxic, solvent free and water soluble.
Works with: Electrical components, prototyping materials, PCBs, microcontrollers (Touch Board™, Arduino, Raspberry Pi, MaKey MaKey, LilyPad, FLORA), e-textiles, and conductive thread.
Children under the age of 12 must be supervised by an adult whilse using this product.