Eddy Current Kit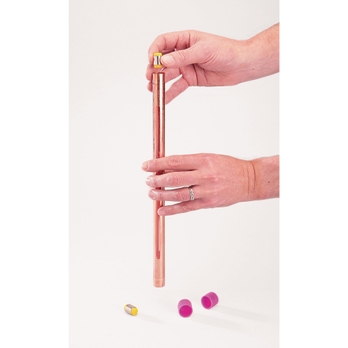 Eddy Current Kit
B8F64953
The Eddy current kit provides a qualitative practical demonstration of Lenz's law. The kit comprises of a copper tube 320 x 15mm (l x d) together with a pair of cylindrical 'plugs'. The plugs are identical in appearance and mass but one is plain steel and one is a powerful neodymium magnet. The time taken to fall is greatly extended as a result of the eddy currents induced in the copper generating a magnetic field which opposes the movement of the magnet.
Supplied with a pair of plastic caps to provide self contained storage.
Great tool to help support teaching and learning with the Magnetism section of the Electricity and Magnetism topic.
Length: 320mm
Diameter: 15mm